Skip to Content
Tear-Offs And Re-Roofing Services in Logan, UT
What Is A Tear-Off Roof?
At Skabelund Roofing, we're proud to provide tear-off roofing services to Logan, UT. As one of the most common methods of replacing a roof, tear-offs ensure you're starting with a blank canvas without underlying damage. Tear-offs involve stripping the current roof down to the roof deck and then laying new roofing on top of it. With this method, we can inspect the structure of the roofing system for potential problems or leaks, including underlayment, wood deck, water and ice shields, and flashings. We'll reinforce, replace, or repair anything that isn't up to our standards. While it takes more time and involves more work, this method of new roof installation allows our roofers to ensure your entire roofing system is secure, reliable, and in good condition.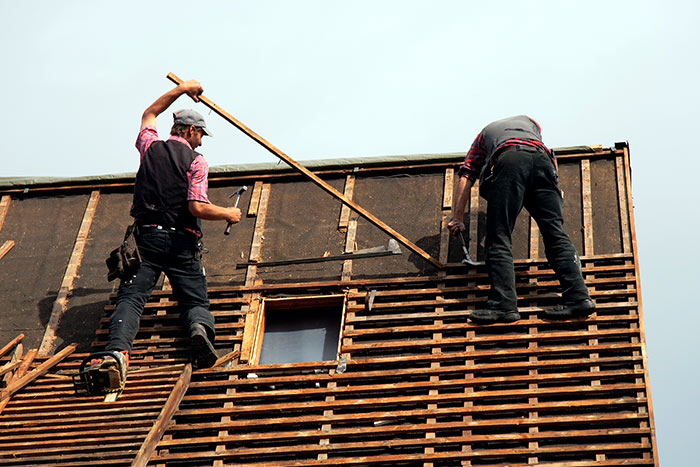 Roof Tear-Offs vs Re-Roofing
We offer service options for your roofing needs. To many people's surprise, roof tear-offs and re-roofing are two very different things. Roof tear-offs ensure inspection of any leaks, mildew, or damage because the roof is bare during the process. One of the biggest issues with re-roofing is it's tough for our roofers to find any hidden internal damage. Roofing is placed on top of any hidden damage, setting the stage for expensive future repairs. Re-shingling is often more within budget, requires less time, and allows you to get back into the swing of life faster. We can help determine the best roofing services for your needs. Our free estimates ensure you're within budget, no matter which service you choose.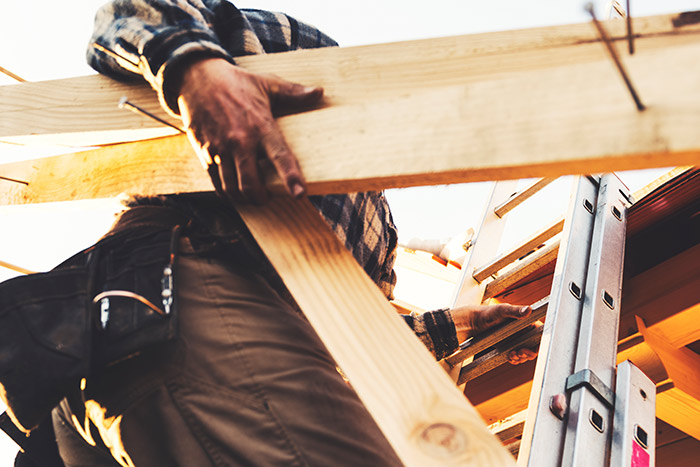 Advantages of Roofing Tear-Offs
Roofing tear-offs offer many benefits, including:
Structural Repairs – When we remove your old roof, we're able to find any moisture damage or hidden problems before installing the new roof to boost durability.
Stands Up Against Wind Damage – If we need to use the same roof fasteners through two layers of roofing, the outer layer loosens, making it easily damaged by winds.
Better Performance – A new roof stands up against harsh natural elements, helping it to last longer than a roof with layers.
Lightened Load – Too many layers on a roof puts strain on the roofing structure, causing it to fold under too much pressure.
How Skabelund Roofing Can Help You
At Skabelund Roofing, we know that your roof is an essential part of your home. We'll help you stay protected and get as much life out of your roof as possible. Whether you need a tear off or a re-roofing service, our professional team performs exceptional service within your timeframe and budget. We'll install a new roof quickly and efficiently. We have an A+ rating with the Better Business Bureau and promise to offer the highest level of customer service. When you need a tear-off or re-roofing service, contact Skabelund Roofing.
Contact Skabelund Roofing Today
For over 25 years, Skabelund Roofing has provided the highest quality professional tear-offs and re-roofing services. We'll perform a free inspection and quote to help determine your needs. From inspection to finish, we're here for your every roofing need. Contact us today to get started!
We Take Quality to New Heights