Skip to Content
Metal Roofing in Logan & Layton, Utah
Metal Roofing in Logan & Layton, UT
While shingle roofing is still a viable option for roofing material, more homeowners than ever are choosing metal roofing for their home. This is due to various reasons, not least of which is the curb appeal it adds to your home. Though it's a great home improvement project, installing a new metal roof can be a complicated task and a huge investment, so take care of it by choosing only the best professionals to install, maintain, and repair your roof in Layton, UT.

At Skabelund Roofing, we provide Logan & Layton and surrounding areas of UT  with high-quality roofing services, and we have been for more than 25 years. Whether you want standing seam or traditional, we're the professionals for the job, backed by years of experience and skill that only come from hands-on knowledge. Our roofers at Layton, UT are thoroughly vetted for their work ethic and enthusiasm, and we maintain an A+ rating with the Better Business Bureau. For all your roofing needs, trust us at Skabelund Roofing to take quality—and your home—to new heights.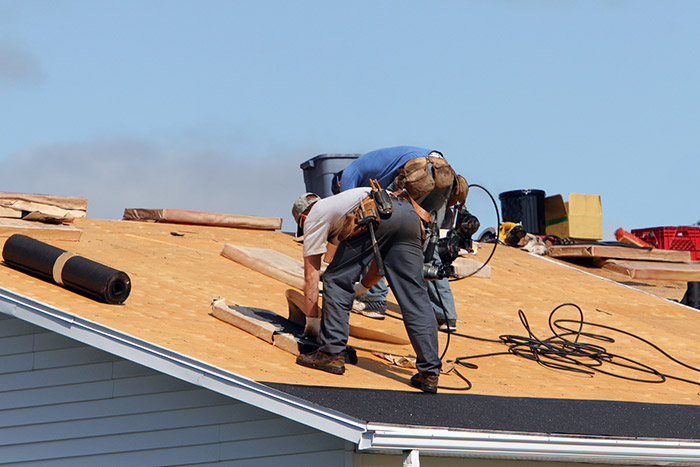 Benefits of Metal Roofing
As anyone with a metal roof can tell you, you'll experience a vast array of benefits associated with installing one on your home. For one, it tends to be more durable than shingles, able to stand even the toughest weather conditions, and it can be prettier than shingle roofing, too. This will increase your home's curb appeal and value, which is great if you're considering a mortgage or selling your property. What's more, we stock only the finest brands in a variety of colors, so there's guaranteed to be an option that suits your budget and your tastes.
Choosing metal as your roofing material will also increase your energy efficiency, especially if your old roof is outdated because it does not absorb solar heat. You'll notice your energy bills decrease by up to 25%. What's more, you'll be even more environmentally friendly because metal roofing, made itself of recycled materials, is entirely recyclable when its expected lifespan of up to 40 years is over.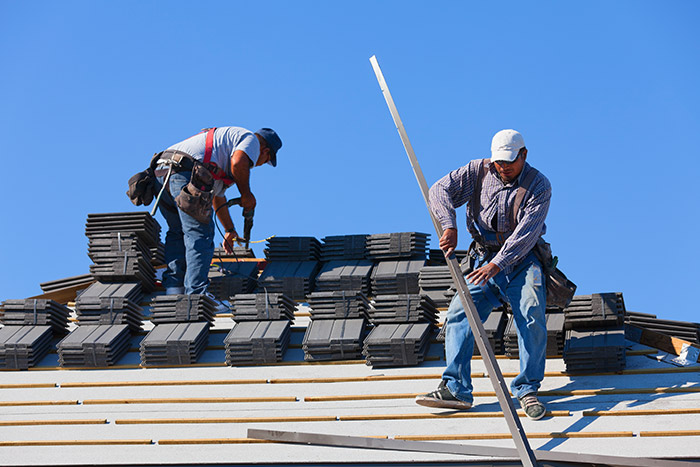 Repairs and New Installation
We offer comprehensive services for metal roofing to all our clients, from initial roof installation to inspections to repairs. When replacing an old roofing system, we can advise you on whether to keep the existing roof or do a tear-off, depending on your budget, needs, and current roof's state. Plus, while metal is much more durable than shingles, if it does get damaged in a storm or accident, we do expert repairs without a problem, easily able to fix leaks, dents, or other imperfections.
Quality Above All Else
No matter what roofing material you end up choosing for your next home improvement project, trust that we're the best company to call. Our work ethic and mission is to provide unparalleled quality in every aspect of the job, from how we treat you to the materials we use to the labor itself. Subpar or average isn't good enough; we like to exceed all your expectations. With an A+ BBB rating, verification from HomeAdvisor as a trusted business, and a swath of satisfied clients left in our wake, what other sign are you waiting for?
We Take Quality to New Heights