Skip to Content
Skabelund Roofing
Taking Quality to New Heights
Top Rated Roofing Contractor in Cache Valley
Skabelund Roofing delivers an array of high-quality roofing services to our customers. Our dedication to customer service, high-quality materials, and flexible financing is why Cache Valley homeowners trust our roofing contractors above all others. We've built a reputation over the years for providing great service, and the neighborhood blocks around Logan are lined with happy customers and secure, stable roofs. Read below to learn more about our company. 
Our Comprehensive List of Roofing Services
Skabelund Roofing is proud to offer a comprehensive list of roofing services to Logan, UT residents, and commercial property owners. We understand that roofing problems are not always convenient, so in the event of repairs, we make every effort to resolve your issues immediately. We're also proud of our reputation for sterling new roof installation, and our roofing contractors can work with any roofing surface. We're well-known in Logan, UT for: 
Skabelund Roofing performs tear offs when we need to install a new roof while inspecting every aspect of the existing roof. We make sure there are no problems – like leaks – before inspecting other elements of the roof, including the wood deck and flashings. Re-roofs are simpler than tear offs and require far less work. They're ideal for roofs that are in decent shape but still need to be replaced. 
Just like everything else, your roof has an expiration date. It's critical to ensure you replace it once its time has come. Skabelund Roofing is a roofing contractor you can trust. Logan, UT residents know we'll correctly assess the situation and recommend the best material for your roof. Whether you opt for shingle, slate, or some other material, you can trust our seasoned professionals to get the job done right the first time. 
Leaks and damage must be addressed right away. Don't wait, because a leak can damage the areas under your roof. Keep an eye out for telltale signs, including warped shingles and water stains on the ceiling. In addition to leaks, hail and wind cause damage to your roof. Roofing repair ensures these problems are fixed so the roof can do its job. Skabelund Roofing's contractors perform roof repairs on both residential and commercial properties.
Skabelund Roofing understands how to deal with the unique circumstances many commercial roofs pose to property owners. For instance, many commercial roofs are flat or have a very low slope. They must be handled delicately. Our roofing contractors know how to accomplish the task at hand. We're also adept at performing inspections. Give us a call to perform a routine inspection. We'll find problems before they grow worse. 
Metal roofing is becoming increasingly common among both residential and commercial property owners, and for good reason. It's a durable roofing material that holds up well to the elements and lasts a long time. We can install new metal roofing on both homes and small- and large-sized commercial properties. We can also provide necessary repairs to existing metal roofed structures. Our roofing contractors in Logan, UT have 25 years of experience working with metal roofs.
The most significant enemy of a roof is a strong storm. Rain, hail, and wind all play roles in gradually or suddenly degrading a roof. Fortunately, our roofing contractors are capable of performing repairs when severe storms cause damage to your roof. We have an A+ Rating with the Better Business Bureau®, and our repair services are second-to-none.
As a sister company of Skabelund Roofing, Heritage Rain Gutters operates with the same hometown feel. We are committed to the core values of honesty and integrity, offering a variety of residential individuals and commercial businesses with quality products and services.
We're Logan, UT's Top Roofing Contractor
So why choose Skabelund Roofing? We offer several unique characteristics that make us Logan, UT's top roofing contractor. They include:  
Superior customer service

Top-of-the-line materials and craftsmanship

Affordability and financing options

Assistance with insurance claims
We don't want you to live with a compromised roof because of financial constraints. That's why the roofing contractors at Skabelund Roofing offer competitive financing options to those who qualify. We offer several flexible plans that enable our customers to receive the benefits they need right now. To learn more about Skabelund Roofing, contact us today.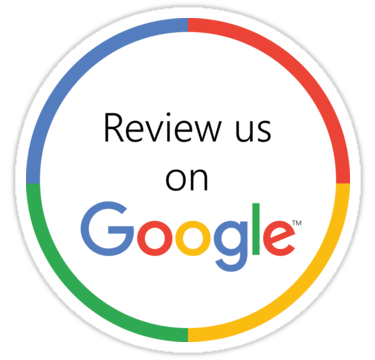 Taking Quality to New Heights
Skabelund Roofing has been servicing Northern Utah for over 25 years. Metal roofing, leak repairs, tear off, installation and more, we have you (and your home) covered. Click below to learn more about Skabelund Roofing and how we can provide you a quality, affordable roof for your home.
Great contractor to work with. Their pricing and quality of work were top notch. Their crew was very respectful and hardworking (in dress, language, and work effort). They were timely and responsive to questions and did a great job on a huge project (tear off and new roof). Would highly recommend if you're looking for a roofing contractor.
Marty's crew did a major re-roofing job for me in early summer 2017. They did excellent work, both in the tear-off and clean-up as well as in the actual laying of new shingles. Part of the job was replacing cedar shake shingles on a log cabin roof that required extra time and skill. Marty and his son did that part of the job themselves. I was fully-satisfied with their work and the work of their crew. 2380 N 800 E, North Logan,UT.
This is a truly professional company with devoted employees. I was really happy with their work and how fast they finished my roof. I honestly recommend them!
Martin not only bid the best price and provided excellent customer service, the quality of his work was outstanding AND WAS COMPLETED IN ONE (YES 1) DAY!! There really isn't anyone better to get this job done
Skebelunds did the roof on my new house and they were competitive on price with the other bids I got and sold me a better-warrantied product for the same price. I have been very happy with the work done and the only problem that I had come up they went above and beyond to handle for me. I will use them again in the future for any roofing needs I have.