Skip to Content
Roofing Repair & Leak Repair in Roy
Roofing Repair – Roy, UT
Whether you have metal or shingle roofing, leaks or damages are inconvenient stressors that interrupt your day-to-day life. Left unattended, they can run up a costly bill in damages due to water, mold, pests, and more. While a small drip can seem minimal, if the source of the leak isn't found, it'll only get worse —after providing the ideal environment for mold and mildew.
Trust your roof repairs with one of the greatest teams of roofers in Ogden, Roy, South Jordan, South Jordan, Cottonwood Heights, or anywhere around Sandy, UT. For more than 25 years, we've excelled in the roofing profession, providing unparalleled services to the area and leaving satisfied customers in our wake. Our mission is to provide above-standard roofing services to every client every time, and we know how important great quality is to that mission. That's why we use only the best materials and employ some of the best roofers in Utah. If you're struggling with a leaking, damaged, or inefficient roof, then give us a call and see what quality can do for you. We are based locally in Nibley, UT but we also serve across Ogden, Salt Lake and the way to Sandy, UT.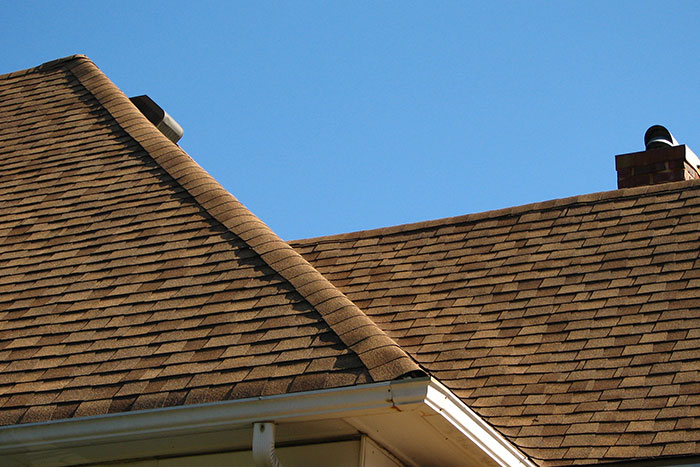 Leaking Roof in Roy, UT?
Leaks are an unfortunately common problem for many people, and you're bound to experience a headache that comes with one at least once in your life. Our team knows the elements, structures, and systems of roofs like the backs of our hands, so we can quickly find the source of a leak before more damage is caused and perform the necessary roof repairs.
Some of the most common causes of leaks involve many structures of your roof. Cracked flashings, improper or eroded seals, an incorrect slope, or broken shingles can all lead to leaks, but if you aren't a professional with a trained eye, it's hard to know what to look for. We've seen it all when it comes to leaking roofs, so we know what to check and how to fix it in as little time as possible.

Storm Damaged Roof in Roy, UT?
After a particularly bad storm, you might notice that some of your shingles have been ripped up or a part of your metal roof has twisted or been extensively dented. While it might not be causing leaks right now, a damaged roof poses a hazard to your house and your family if not taken care of. It can damage the integrity of your roof, making it vulnerable to collapse, and it could damage important elements that will eventually start leaking if not taken care of.
If you notice damage to your roof, we can come out and analyze the situation and provide you with a free estimate for needed roof repairs. If the issue isn't pressing (such as one small dent), we can let you know, so you can weigh out all factors before deciding if a repair is needed right away. When substantial damages have been done, we can perform necessary roof repairs to make your home safe and secure again.
At Skabelund Roofing, we know how much a leaky or damaged roof can affect your daily life, and we know you don't deserve to live with it another day. We're dedicated roofers who love what we do and take care of our clients like family while staying respectful of your home.

We Take Quality to New Heights